Intelligent systems customized to your business needs.

Deluxe Telephone is an ESI (Estech Systems, Inc.) certified reseller. We have invested in our status with ESI because their progressive vision and leading-edge business communication technologies have revolutionized telecommunication solutions for businesses of all sizes.
Their creative solutions mean less hardware, better reliability and a higher degree of customization and scalability than many other business telecommunication solutions. Our ESI systems enable you to have:
Integrated digital telephone / voice mail system based on a single processor | Less hardware = Greater Reliability
Implement VoIP- Cost-effective and simple solutions
Custom-developed, secure IP telephony solutions that only allow 'safe' communications to reach the system
Live call recording and screening
Customer-focused product development and solutions
We offer the following ESI Products. For a complete description of each system, click here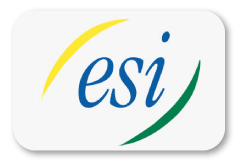 Communication Servers: ESI-1000 - ESI-600 - ESI-200 - ESI-100 - ESI-50 - ESI-50L
ESI C-Plus
Remote IP Feature Phone: Ideal for telecommuters, satellite offices and executives working from home.
Esi-Link: Connect up to 100 IP-enabled ESI Phone systems across the enterprise WAN
ESI Presence Management
VIP Software - An option for most ESI systems enabling conjunction with Microsoft Outlook
The Deluxe Telephone team can expertly advise you on the best ESI system to service your unique business communication needs. Through their advanced technology, sound business applications and incredibly reliable, ESI systems keep your communication systems working.
While we recommend ESI, we are experienced working with a variety of phone and data systems.
Contact Deluxe Telephone for solutions to your critical telecommunication needs. We'll keep your company connected!